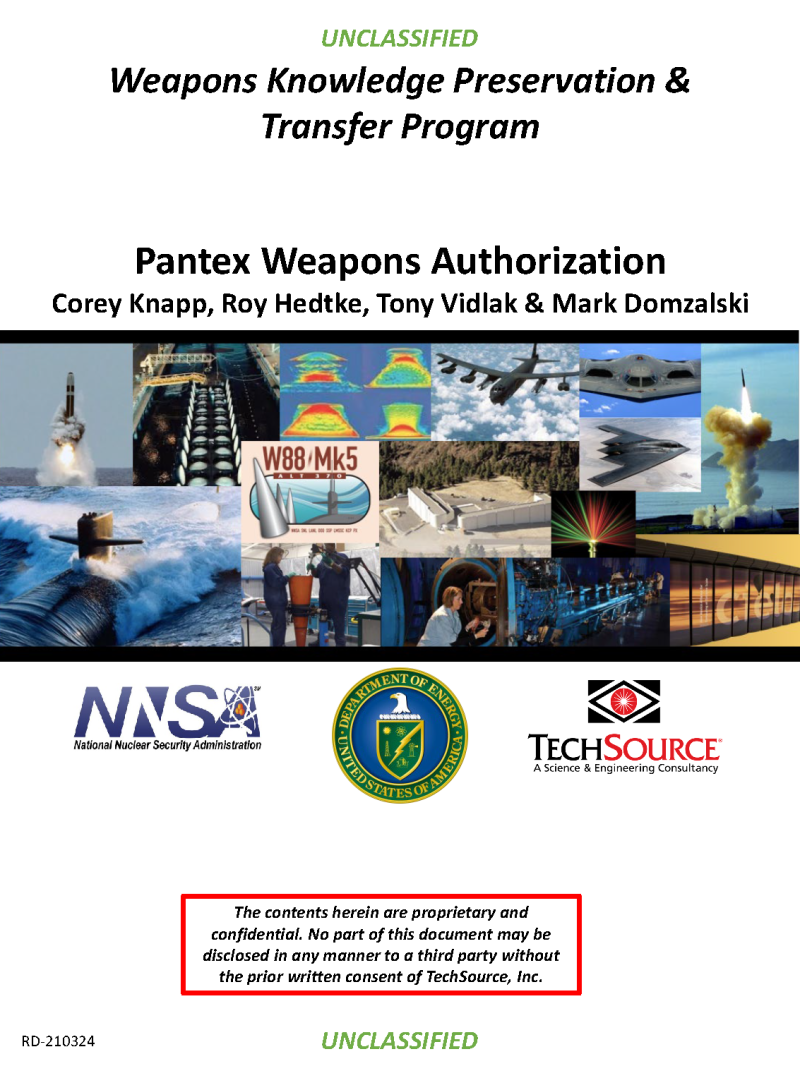 (PWA) Pantex Weapons Authorization
with Corey Knapp
Free
This one-day course will focus on essential information designed to familiarize participants with the various processes and approvals necessary to conduct weapon assembly/disassembly and operations at the Nuclear Security Enterprise (NSE) Pantex Plant.
Description: The unclassified Pantex Weapon Authorization (PWA) Module is designed to familiarize participants with Pantex operations and authorizations necessary to conduct nuclear weapon assembly and disassembly to support W88 ALT370 First Production Unit (FPU) and follow-on production to meet US Strategic Navy delivery requirements. The PWA will provide the framework for participants for understanding how they interface, support and ensure the W88 ALT370 is assembled/disassembled safely and is delivered on time to meet NNSA's commitments to the nuclear weapons stockpile.
The PWA Course will examine why all weapons go through Pantex and why nuclear explosive operations are unique. This module will describe the structure and elements of the Authorization Basis, including the Safety Basis, Independent Reviews, and NNSA Production Office (NPO) Approval leading to FPU. The course will include examples of how engineering and administrative hazard controls are implemented and authorized in tooling and tester design, to minimize risk and meet safety rules. In addition, the PWA Course will cover the nuclear weapon acquisition process with emphasis on Phase 6.5 (FPU), NNSA quality policy, and the Engineering Authorization process leading to Quality Evaluation Release (QER).
Session 7:

Jun

12th

,

2024

Wed

from

8:00 am - 4:30 pm
Hybrid
505-285-0119
2440 Louisiana Blvd NE, Suite 401
Albuquerque, NM 87110 Get directions